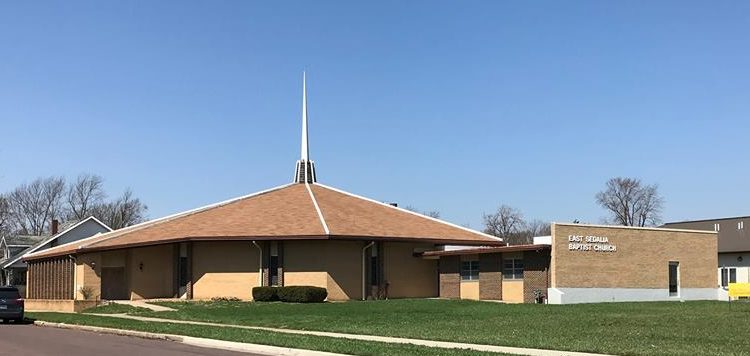 East Sedalia Baptist Church (ESBC) has been providing a place for people to come and learn to follow Jesus since 1875. It is our purpose as a Church to honor our Lord Jesus by uniting together as His people in order that we might be encouraged to share the Gospel and meet the spiritual and physical needs of others locally, regionally, and globally.
Whether you are seeking to learn more about Jesus or looking for a new church home, we invite you and your family to come and connect with us during any of our services. At ESBC you will find a family of dedicated Christians ready to welcome you to the church we call "home." We have services and activities for adults, youth, and children of all ages.
Jesus is the banner we fly and the one we wholeheartedly worship and serve. We also place a major emphasis on the verse by verse teaching of God's Word. We are deeply committed about sharing the love of Christ by caring for each other and positively impacting our community and world. The mission of East Sedalia is to make Christ known. We seek to accomplish this through three movements: Worship, Connection, Serving.
ESBC is a local fellowship of men and women seeking to follow Jesus and is freely associated with the Southern Baptist Convention, the Missouri Baptist Convention, and the Harmony Baptist Association.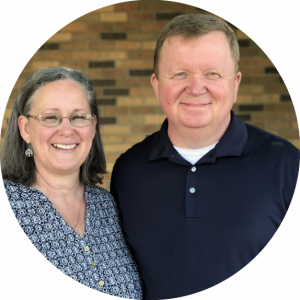 Pastor Tim Smith and his wife, Melody began serving with us April 1, 2019. They have served in a variety of churches in the US and in Japan. In 2006-2012 they served as missionaries with the Koza Baptist Church in Okinawa, Japan. This church focused on reaching the large American military community and the Japanese community on the island. Following this they served alongside a congregation in Silverhill, Al. Pastor Tim has also worked as a Chaplain Resident with the Baptist Hospital in Pensacola, FL. He brings with him more than thirty years of pastoral ministry experience.